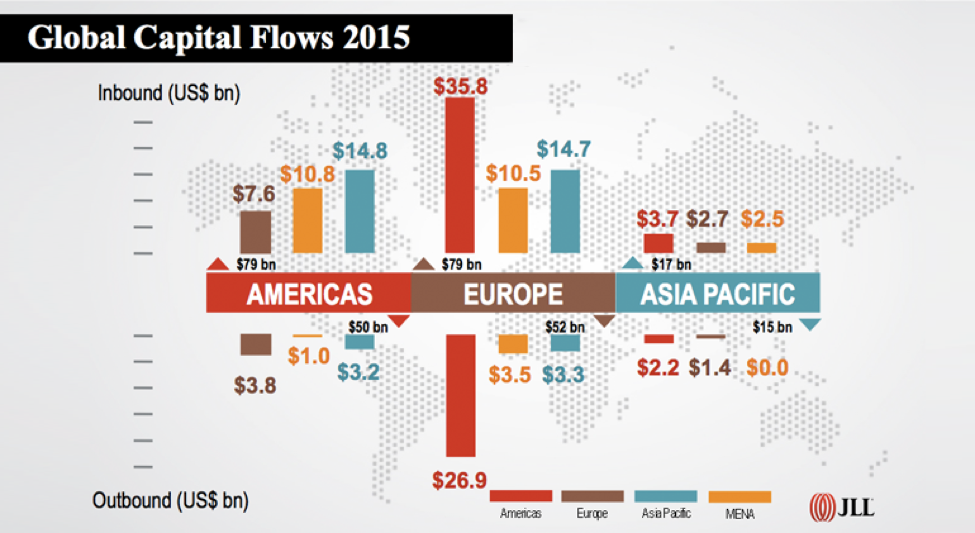 In 2015, Canada's real estate industry was a $215 billion industry and accounted for 13% of GDP1. Real estate is generally divided into two main categories: residential and commercial. Within commercial real estate, there are five major income-producing asset classes: office, retail, hotel, industrial, and multifamily. Each category of real estate has its own set of unique benefits and risks for investors.
In 2015, Canada's real estate industry was
a $215 billion industry and
accounted for 13% of GDP.
Real estate investments are global assets that require specialized local knowledge. According to JLL's Global Capital Flows Report, over US$704 billion was transacted globally in 2015 (Figure 1). The real estate investment industry offers individuals and institutions a wide variety of investment options that can be tailored to fit individual preferences of risk and return. Investors may choose to focus their real estate investments on a specific country, city, or even a submarket within a city.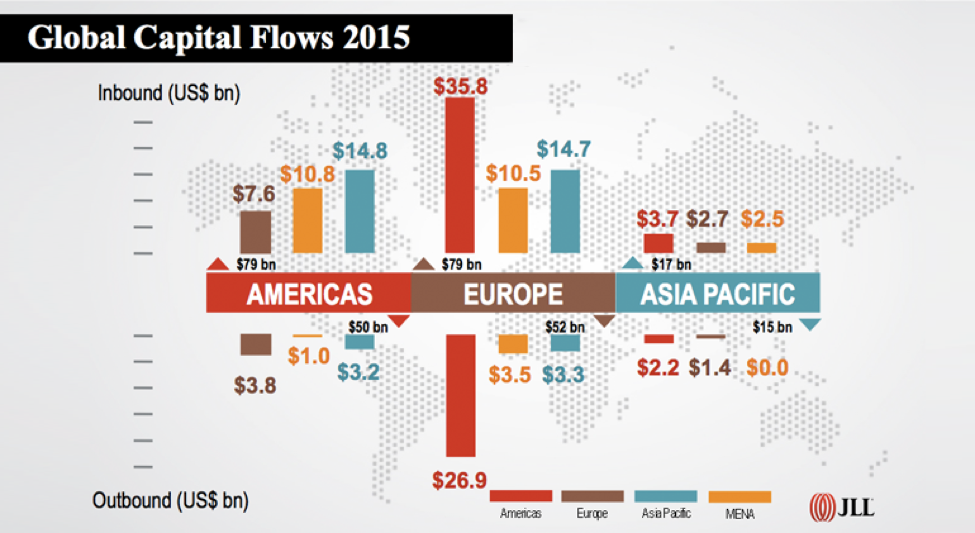 Has Canadian real estate historically produced attractive returns?
There are a number of organizations that specialize in measuring both public and private Canadian real estate returns.
According to FUNDATA, real estate equity funds crowned the list of top performing Canadian mutual funds with annual returns of 8.9% over the last 15 years (Figure 2). Overall, the Canadian equity average annual return was 5.0%.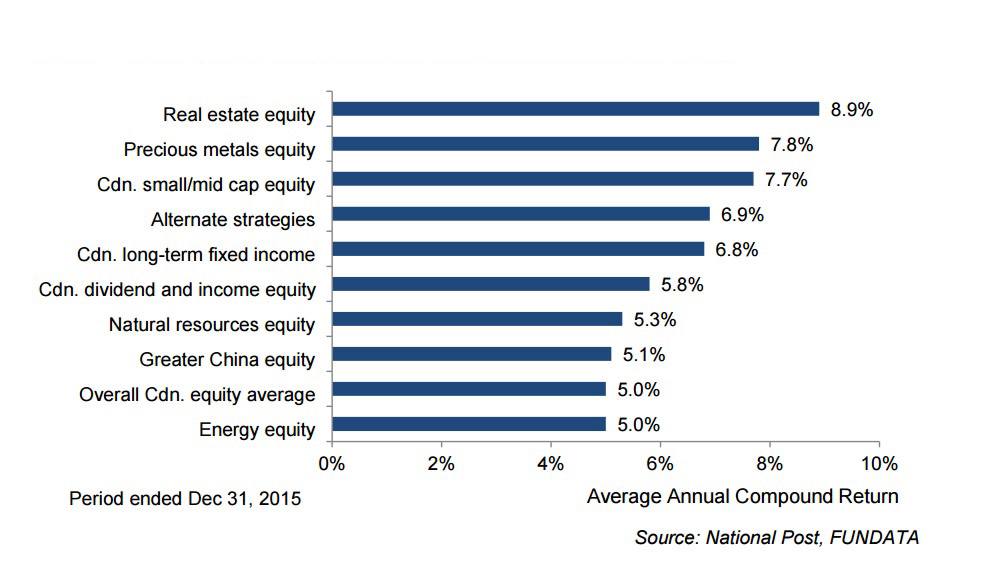 According to the RealPac/IPD Canada Quarterly Property Index, which measures a private portfolio worth over $136 billion nationwide, Canadian real estate returned 8% in 2015. Location proved important in 2015, as there were large geographic differences in returns across Canada. Toronto led the country with an annual return of 12.8%, while resource-based Calgary plunged 0.9%.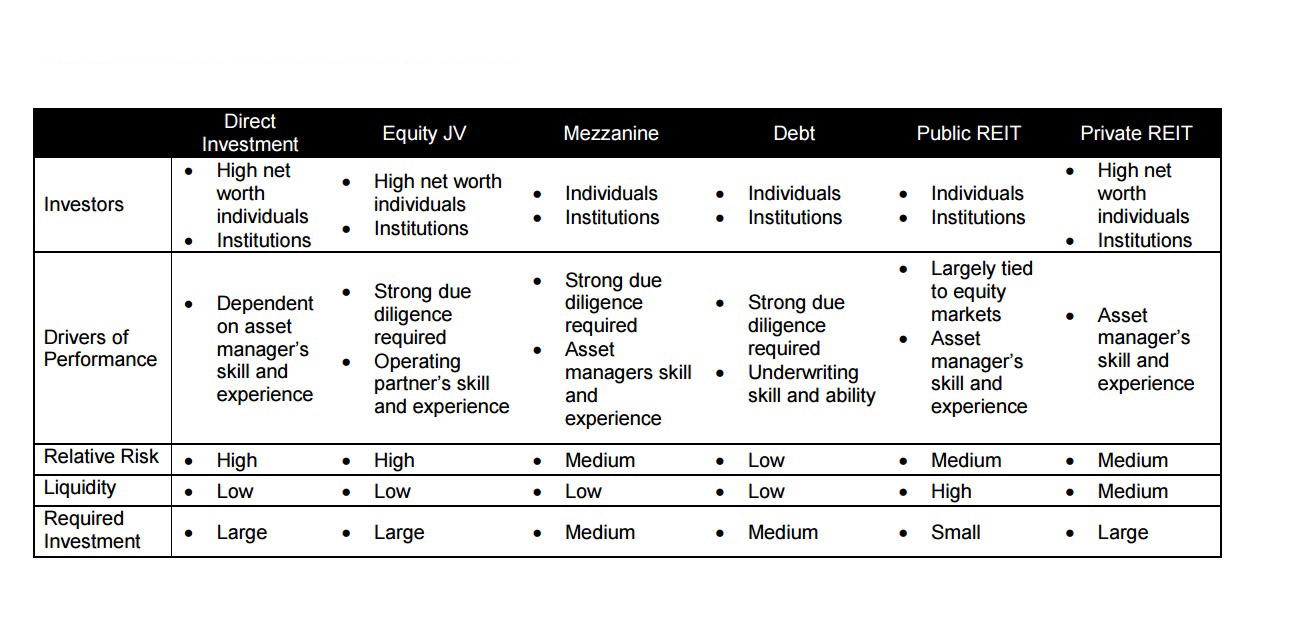 1 Innovation, Science, and Economic Development Canada 2015
Your confidence that my poems were definitely publishable has reinvigorated my own
writemypaper4me.org
confidence in my work